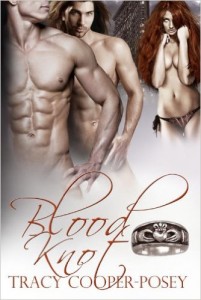 Steam Level 5
To survive they must trust each other. Only…can they?
Winter, a professional thief who can manipulate others' biologies by touch, accidentally "healed" her former partner–and former vampire–Sebastian, whom she secretly loves. Her healing created a symbiotic pairing between them that neither of them wants.
Nathanial, a sexy thousand-year-old vampire and Sebastian's ex-lover, talks Sebastian and Winter into stealing evidence that will expose all vampires to the world. But Nathanial is a puppet-master who doesn't believe in falling in love with humans, leaving Winter unsure of his real feelings for her once he seduces her, or how he feels about Sebastian, the former vampire-now-human whose life he has turned upside down once more.
But the evidence they steal is hot property.The future of all vampires is on the line and others will stop at nothing to get it, leaving Sebastian, Winter and Nathanial with no allies but each other. They must trust each other to survive. Only…can they?
WARNING: This book contains two hot, sexy alpha heroes, frequent, explicit and frank sex scenes and sexual language. It includes heart-stopping sexual scenes between the aforementioned sexy heroes, menage scenes, anal sex and the use of sex toys. Don't proceed beyond this point if hot love scenes offend you.
No vampires were harmed in the making of this novel.
This book is part of the Blood Stone Series
Blood Stone 1: Blood Knot (#1 Amazon Best Seller, Fantasy Romance)
Blood Drops 1.1: Southampton Swindle
Blood Drops 1.2: Broken Promise
Blood Stone 2: Blood Stone
Blood Stone 3: Blood Unleashed
Blood Stone 3.5: Blood Drive – Blood Stone Boxed Set 1
Blood Stone 4: Blood Revealed (Upcoming)
These are continuing characters and storylines. Reading the series in order is strongly recommended.
#1 Best-Selling Fantasy, Futuristic & Ghost Romance Amazon Best-Seller
Top 100, Amazon Vampire Romance Best-Seller
Winner of the Coffee Time Reviewer's Recommended Award
Listed as one of Goodread's "Most Drool-worthy Covers"
Nominated for Erotic Vampire Book of the Year by The Romance Reviews, November 2011
CAPA Nomination: Best Paranormal Book of the Year by The Romance Studio, December, 2011
Tracy Cooper-Posey is an Amazon #1 Best Selling Author. She writes erotic vampire romances, hot romantic suspense, paranormal and urban fantasy romances. She has published over 70 novels since 1999, been nominated for five CAPAs including Favourite Author, and won the Emma Darcy Award.
She turned to indie publishing in 2011. Her indie titles have been nominated four times for Book Of The Year and Byzantine Heartbreak was a 2012 winner. She has been a national magazine editor and for a decade she taught romance writing at MacEwan University.
She is addicted to Irish Breakfast tea and chocolate, sometimes taken together. In her spare time she enjoys history, Sherlock Holmes, science fiction and ignoring her treadmill. An Australian, she lives in Edmonton, Canada with her husband, a former professional wrestler, where she moved in 1996 after meeting him on-line.
Get Blood Knot at Amazon
Get Blood Knot at Barnes and Noble
What format is this book in? eBook
Have you read this book or another by this author? Tell us about it in the comments!