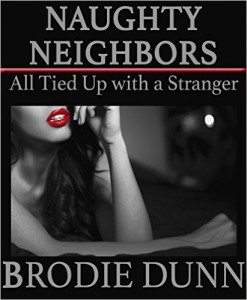 Steam Level 5
Shy Emma can't help but want her sexy new neighbor. From the look in his eyes when they cross paths, he wants her too. She doesn't know the first thing about him, but that only makes him more appealing.
Bryan has a lifestyle that would frighten most girls like Emma. But that doesn't stop him from wanting to show her his worse and teach her to like it.
Found out what happens when he invites her inside and she says yes!
Note: This is a 12,000 word story with graphic language.
Get Naughty Neighbors at Amazon
What format is this book in? eBook
Have you read this book or another by this author? Tell us about it in the comments!