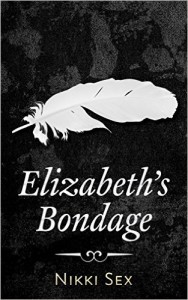 Steam Level 5
Elizabeth and her husband Mark celebrate their first wedding anniversary in style with a luxurious vacation in Las Vegas. The special occasion quickly takes an unexpected turn when Elizabeth wakes up naked, blindfolded and tied to a bed with no recollection of what happened.
Where is she? Where is her husband? And who is the strangely seductive captor who seems to know her better than she knows herself?
Yet, nothing is as it seems.
So begins Elizabeth and Mark's journey of sexual self-discovery through bondage, submission and domination.
WARNING: This book contains graphic BDSM sex, MFM, adult fantasies and strong language.
Get Elizabeth's Bondage at Amazon
What format is this book in? eBook, Print Book
Have you read this book or another by this author? Tell us about it in the comments!