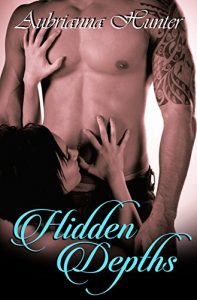 Heat Level 5
She is pierced, dyed and tattooed, born on the wrong side of the tracks. He is a traditional white knight born of the proverbial silver spoon. Their meeting was an accident, the fact that they became even the most tentative of friends, an anomaly. The only real thing they had in common… chemistry. Lots of chemistry. Unfortunately, that wasn't enough and Gia knew it. Now, if only she could convince her body…
Josh had always walked the line, lived the life he was expected to live. He had, by all accounts, the perfect life; a corporate lawyer, a beautiful home, a family empire to run, and the perfect fiancee. He was well on his way. The only question he had… was that really where he wanted to go? Plagued by dreams, Josh fought all his natural instincts, denying not only what he truly wanted but who he was deep down inside. Until one crazy night when he gave in to his desires…
Could these two polar opposites have more in common than even they realize?
Get Hidden Depths: An Erotic Romance Novel by Aubrianna Hunter at Amazon
What format is this book in? eBook, Print Book
Have you read this book or another by this author? Tell us about it in the comments!