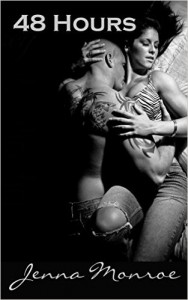 Steam:: Steam Level 5
This is a quick HOT read. It contains a hot alpha male trying to prove to a hardheaded woman that they are meant to be, using any means necessary.
Tank is Alpha male personified. He is used to calling the shots and getting what he wants but not when it comes to Roxanne. The only rules Roxanne is willing to play by are her own and she is unapologetic. Tank has reached the point where he is no longer willing to hold back. He is going to prove to Roxanne that he can tame her as well as enflame her, even if it means tying her to the bed for the next 48 hours
Get 48 Hours: An Erotic Novella at Amazon
What format is this book in? eBook
Have you read this book or another by this author? Tell us about it in the comments!