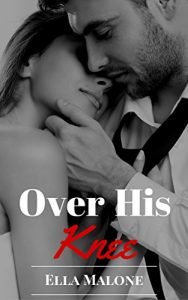 Steam:: Steam Level 5
She didn't particularly like the idea of being spanked. She'd never thought of pain and pleasure as being anywhere near the same thing, but could she endure the pain to receive the peace of mind that came after, the way Emily described it?
Because that sounded wonderful.
To be able to de-stress and let go completely, and not have to worry or thing about anything. Just for a little while.
She braced herself, and then leaned forward in her chair, looking Emily directly in the eye, "Alright, tell me more about domestic discipline."
What format is this book in? eBook
Have you read this book or another by this author? Tell us about it in the comments!