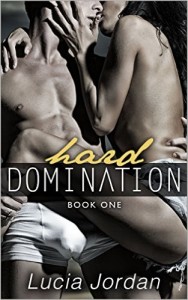 Steam Level 5
Mandi Ray likes to play it safe. At work, she's established herself as a trustworthy and dependable assistant. At home, her idea of an exciting night is a bottle of wine and a good romance novel. But Mandi is about to be shaken out of her comfort zone. Her boss needs someone to entertain the sensual, handsome cowboy millionaire, Jake Spence, for a long weekend.
Jake has a taste for danger. He's a man of action and experience. Life is too tame for the private security tycoon and he constantly seeks out adventure. But, secretly, Jake is wondering if he's sampled everything exciting that life has to offer. He is bored with his existence…that is, until he meets unassuming and Mandi.
Mandi challenges Jake to take on the most thrilling adventure of his life….breaking her iron-clad resolve not to lose control. What follows is a sensuous journey of control and submission, risk and freedom. In Jake's capable arms, Mandi learns that control is not the only thing she may surrender—her heart is in danger of waving a white flag too. But does the millionaire want a relationship, or just another weekend adventure?
What format is this book in? eBook
Have you read this book or another by this author? Tell us about it in the comments!