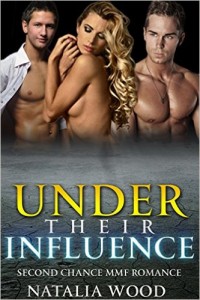 Steam:: Steam Level 5
**BONUS!! EXTRA 7 SIZZLING HOT ROMANCE STORIES INCLUDED!!**
Leah was happy that at last she had found a decent job in town, one with possible prospects. Then she bumps into an old school boyfriend, who just happens to be senior management in her new job. Fancying hooking up with him again, she sneaks under his desk to give him a surprise. This leads on to an invitation for a date, but when she turns up to meet him, he's there with another guy.
After agreeing to a threesome, she has an enjoyable night, though she isn't too clear what sort of relationship she is in. Then she sees Matthew's boyfriend kissing another woman, and this confuses her even more.
Should she tell Matthew about the other woman in Nico's life?
This is getting complicated; where is it all going to end up?
WARNING:This ebook contains mature themes and language. 18+ readers only!
Get Under Their Influence at Amazon
What format is this book in? eBook
Have you read this book or another by this author? Tell us about it in the comments!